Take Action
for Paid Sick Time

for All

Staying home if we get sick is one of the best things we can do to prevent the spread of COVID-19 and other viruses. But most domestic workers don't have paid time off, and missing work is a luxury that we can't afford.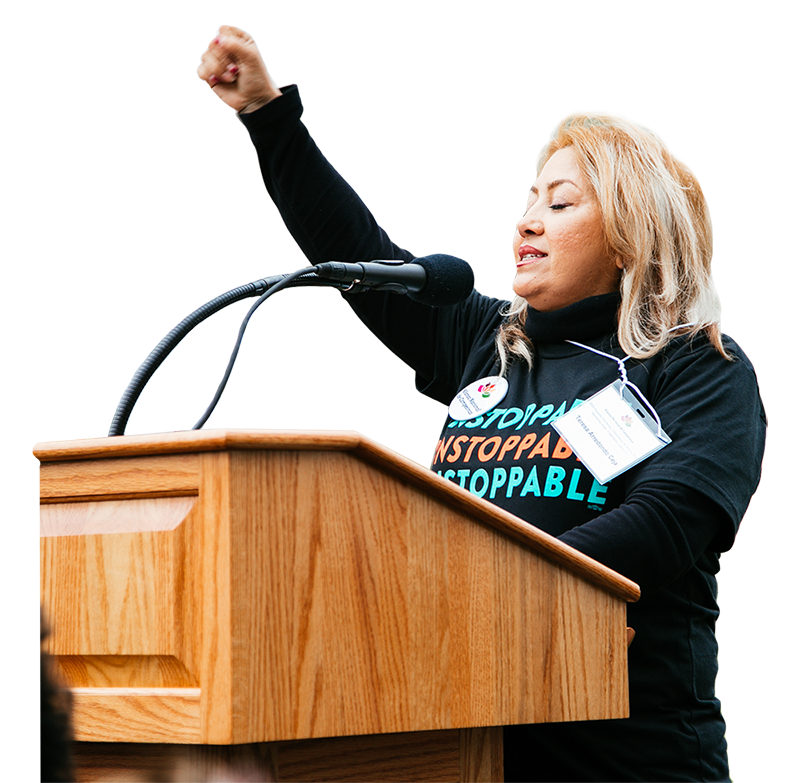 It shouldn't be that way! All workers should have the right to paid time off to care for ourselves and our families. That's why NDWA is supporting the Paid Sick Days for Public Health Emergencies and Personal Family Care Act, H.R. 6150. This new bill would give ALL workers, including domestic workers, paid sick time. If all of us call our Members of Congress, we can build enough support for this bill to become a law. And making a call will take just a few minutes. 
Call 1-855-674-8044 right now to ask your Member of Congress to support H.R. 6150.
You will hear a recording with some talking points and then will be connected directly to the office of your Member of Congress. Thanks for taking action and please help spread the word and ask the other domestic workers in your network, your friends, and family to call today too!