Celebrate Black Women
On Monday, August 31, we're dancing, celebrating & changing our future -- together. RSVP to join us at our massive virtual rally!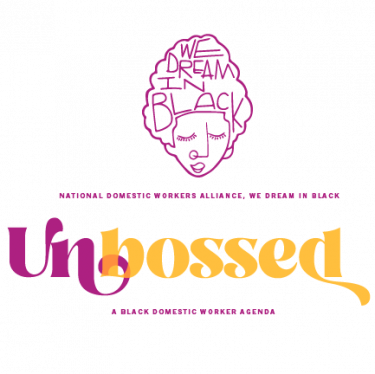 Black women have been the backbone of the U.S. economy for centuries, as domestic workers, farm workers, factory and retail workers. These heroes have been leading our movement for rights and respect for nannies, house cleaners and care workers decades.
Right now, Black domestic workers are at the center of many different crises – systemic racism, a global health pandemic and a looming economic depression. To really change things, we have to radically reimagine how we value the labor of Black women and ensure that they are thriving, leading in our economy.  We need a new vision for our country that not only values Black women's labor but also centers care and cooperation. Because when Black women are supported, lifted up and followed, it helps everyone. 
That's why, on August 31, we are launching our vision for a society that truly values Black women's labor, written by and developed by incredible Black women – NDWA We Dream in Black members.  Join us to learn more about our vision for this future and take part in our campaign to change the lives of Black domestic workers, Black workers and all workers.
RSVP below & you'll receive a text with the link to join us online!